Crowdfunding for WooCommerce helps you to raise your fund for different occasions. You can collect donations for various reasons like NGOs, non-profit organizations, etc. However, you can fundraise through different sources such as, collect donations from public donors, colleagues, relatives, and others.
What Are The Benefits of Fundraising
– Add minimum and maximum value for fundraising.
– Set a targeted goal amount for your project.
– For your fundraising goal you can add the amount goal.
– However, you can enable or disable your campaign for the shop page.
– Order status for fundraising received goal.
How To Customize The Crowdfunding?
Add a new product on the product edit page select the product data as, Crowdfunding. Here, personalize the settings under the product tabs.

Minimum Contribution
Add the minimum amount set for donors. Although, you can mention restricting the contributor for an specific amount required to contribute.
Maximum Contribution
Add the maximum amount set for donors. However, you can specify the maximum amount for donation.
Set Target Amount
You can set a target amount that is required for your project.
Amount Description
Clarify the purpose of donation, why do you want to raise the funds?
Crowdfunding – General Settings
After installation and activation, you can see the necessary options as described below
Disable For Shop
When you check this option it will hide the campaign from the shop page.
Redirect After Contribution
Meanwhile a user visits your site now it's up to you where do you want to redirect your user either:
– Redirect to checkout
– Redirect to cart
Order Status
It will affect your targeted amount bar for the order status goal. Thus, admin can choose one of the options for order status such as,
– Order is completed
– Order is processing
– Order is pending
– Order is on hold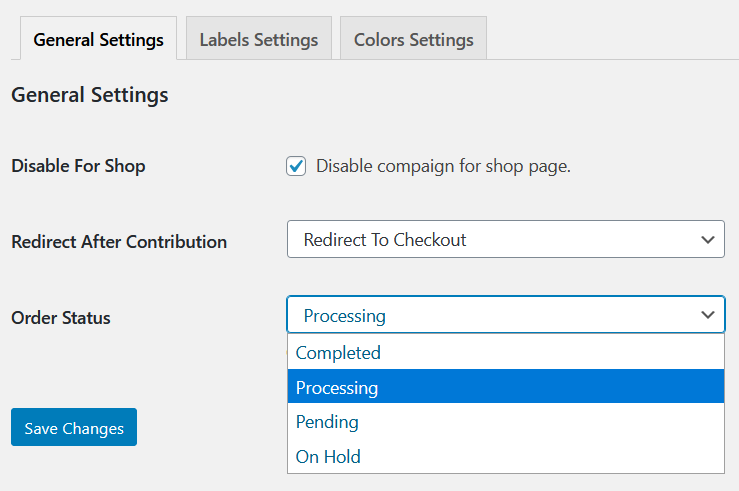 Crowdfunding Label Settings
You can see the following options for Crowdfunding label settings.
Contribution Button Label
Add a custom name for the contribution button label.
Contribution Button Label For Shop
You can also type custom text for the contribution button label for the shop page.
Campaign Ending Label
You can set the Campaign ending label text by your choice.
Contribution Label
Add text for your campaign contribution label.
Cart Validation Warning
Add your text for the cart validation warning.
Total Contributors Label
Type text for total contributors label.
Target Amount Exceed Warning
However, you can also add target amount exceed warning text.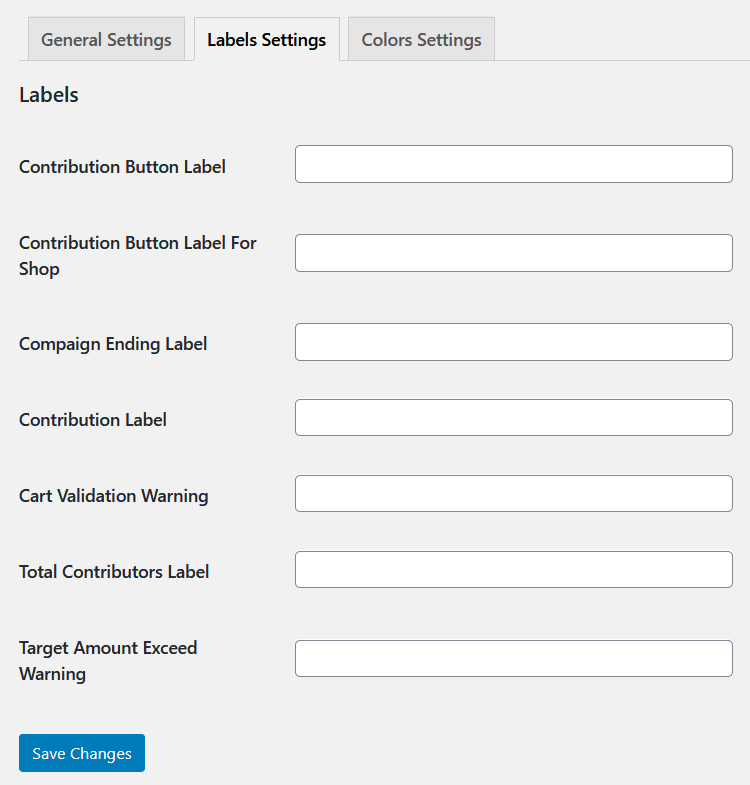 Crowdfunding Color Settings
In the color settings of Crowdfunding, you can see the following options.
Progress Bar Color
It is visible at the front-end therefore you can change color by your choice.
Box Color
Select the color of the box displays at the front-end.
Box Border Color
Select the color for your box border.
Fundraising Front-end View
When a donor visits your page he can see the Title of your goal, why do you want to collect the donations? How much amount you have targeted? and how many contributors have already contributed? etc.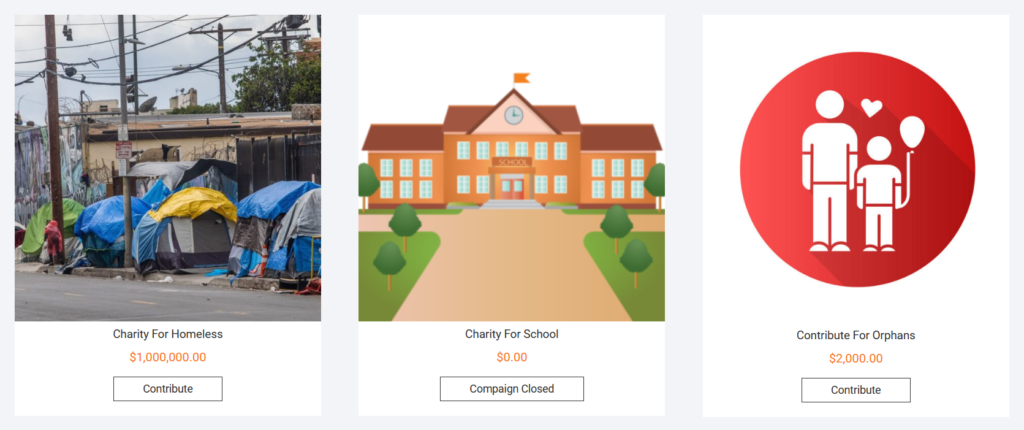 Conclusion
Crowdfunding for WooCommerce provide you solution for fundraising so that you can get your targeted goal. Furthermore, if you want to collect the donations you can set your target by restricting donors with minimum and maximum amount.